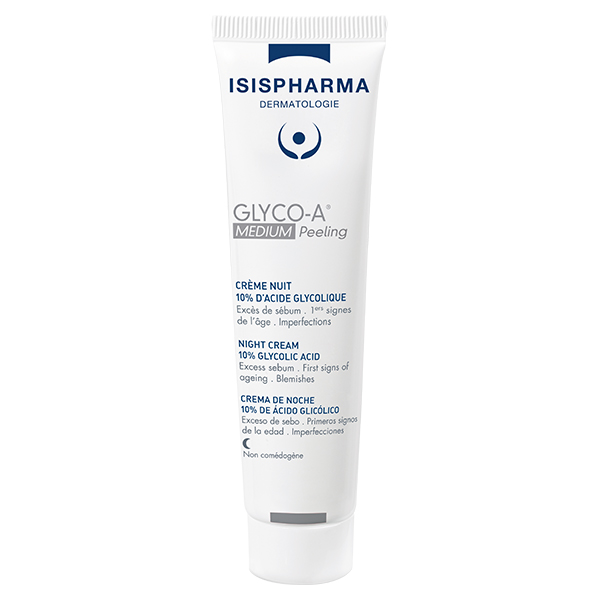 Krema sa 10% glikolne kiseline protiv starenja kože, pega, fleka i ožiljaka od akni.
Sastav: 10% glikolna kiselina
Način delovanja: Glikolna kiselina je prvi predstavnik grupe alfa – hidroksi kiselina. Ova kiselina se u prirodi najčešće nalazi u šećernoj trsci, šećernoj repi i nezrelom grožđu. Glikolna kiselina se koristi za popravljanje izgleda i teksture kože. Deluje na gornje slojeve epidermisa i oslabljuje vezujuća svojstva lipida koji drže ćelije mrtve kože zajedno. To omogućava spoljašnjoj koži da se oslobodi ćelija mrtve kože kako bi se pojavio novi, zdravi sloj. Poboljšava se stvaranje kolagena i elastina i koža postaje elastičnija.
Način upotrebe: U prve dve nedelje nanosi se svaki drugi dan uveče, a posle tog perioda svako veče. U početku se oseća lako peckanje, štipanje i crvenilo ali to obično prestaje posle 3-4 aplikacije.
Pakovanje: 30ml